This is a carousel. Use Next and Previous buttons to navigate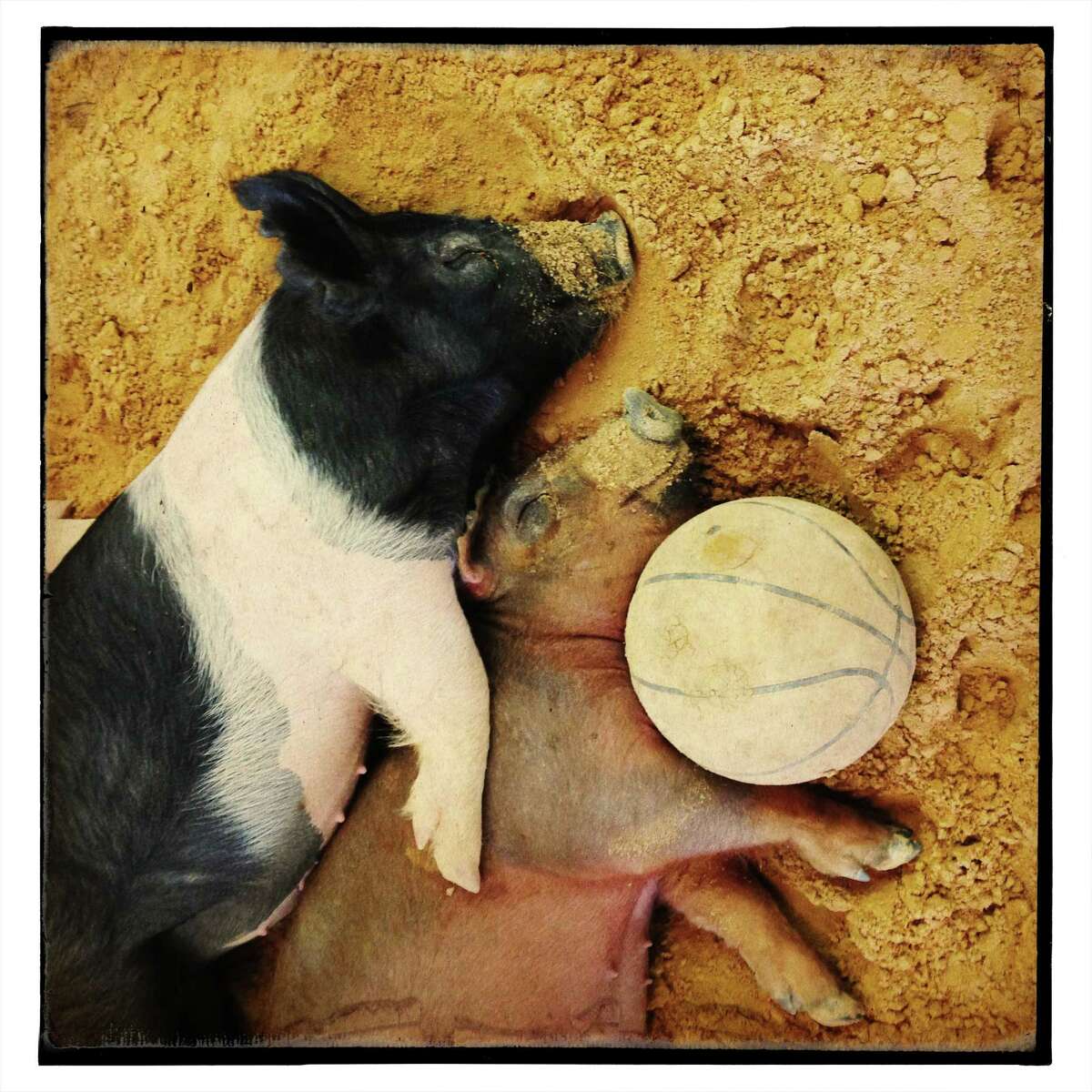 In between the auctions, competitions and action at the Stock Show & Rodeo, visitors might come across more laid-back activity, too.
On a stroll along the grounds and into animal barns there are plenty of critters of the two-legged and four-legged varieties at rest or simply taking in the sights. It's a festive and yet relaxed atmosphere.